Ecalgeo V6.1
Plot of reconstructed energy/input energy as a function of input energy - comparing cvs version with version 6, version 6.1 and version 6.1 with pure lead. The replacement for pure lead means taking out the alloy and replacing the definition with these lines:
MATERIAL LEAD
MATERIAL ECAL_LEAD isVol=0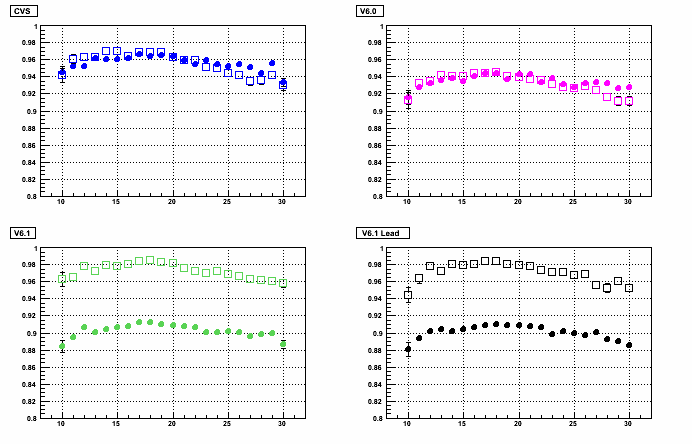 The lead alloy does seem to have a small effect, as Ilya confirms. Note: open circles = LOW_EM option and closed circles = no LOW_EM option
Update
Checked out cvs version of geometry and ran with y2009 tag. Plots are below.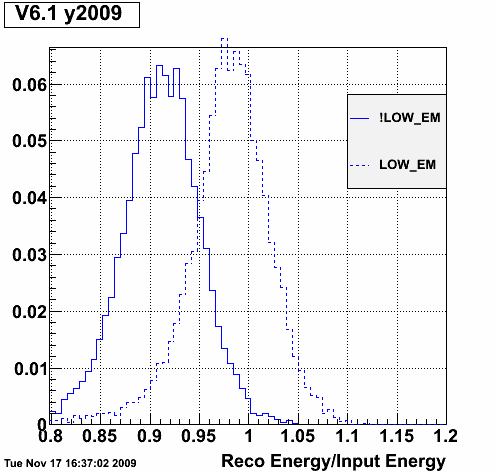 Reconstructed/Input Energy vs. Input Energy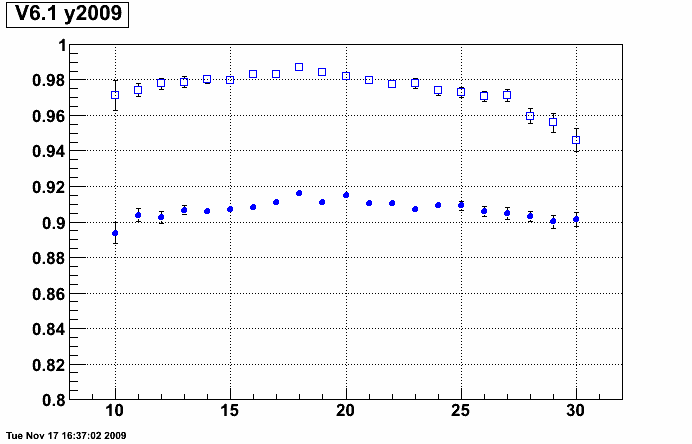 Groups: