STAR Collaboration Meeting (June 1-6, 2015)
Updated on Sat, 2015-06-13 11:26. Originally created by xzb on 2015-03-03 15:47.
-
from Monday, 1 June 2015 to Saturday, 6 June 2015
Stony Brook University (Wang Center)
Conference organizing committee information :
Helen Caines (chair);
Lacey Roy ;
Ruan, Lijuan;
Gang Wang;
Anselm Vossen ;
Grazyna Odyniec;
Bedanga Mohanty;
Jaroslav Bielcik ;
Carl Gagliardi;
Chanaka De Silva;
Yu-Gang Ma
Local Contacts:
Linda Dixon
(Linda.Dixon at stonybrook.edu)
Roy Lacey;
Jiangyong Jia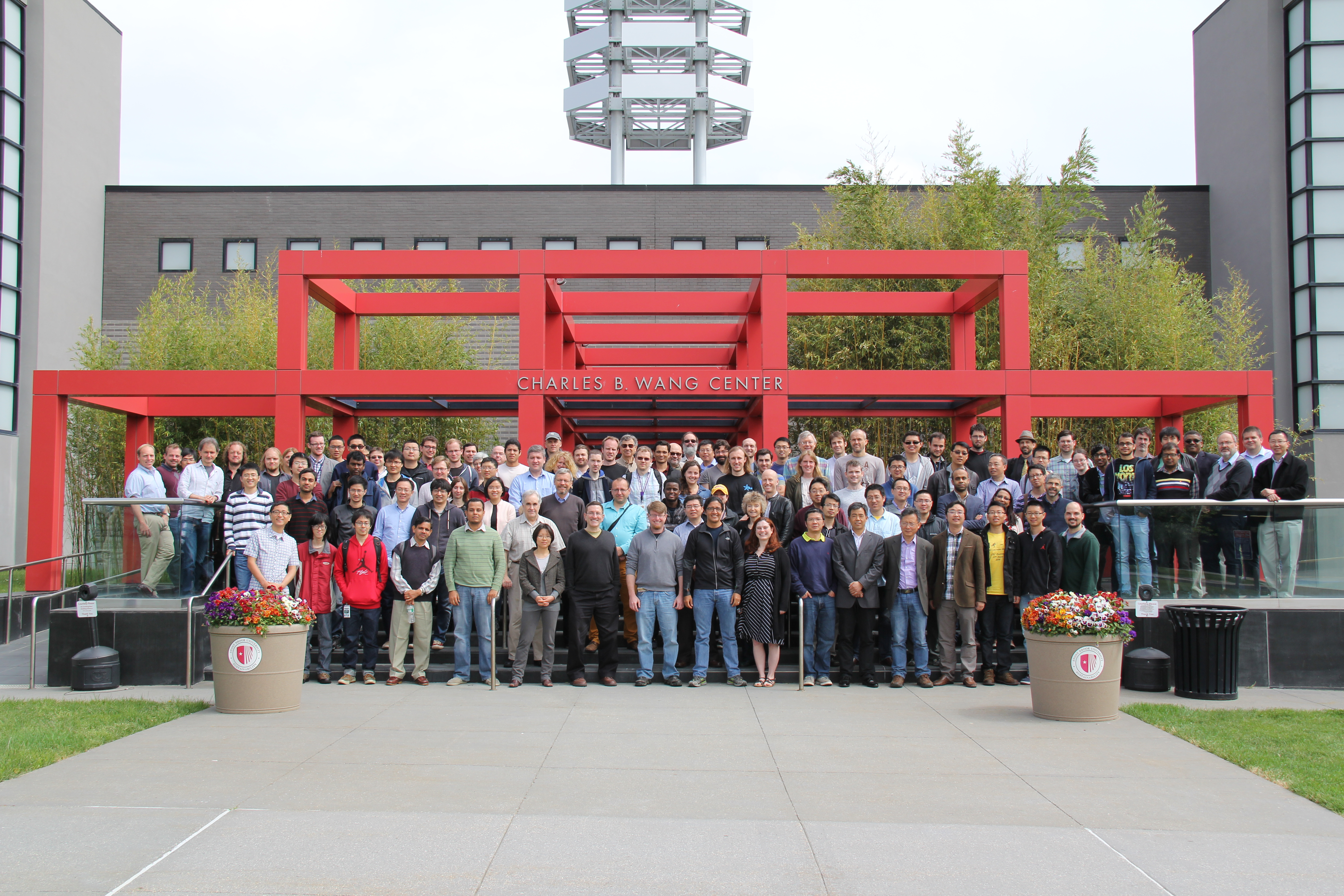 Collaboration Meeting
Collaboration meeting Logistics (or pdf file)
Designated park lot for the meeting
Juniors' BBQ at Simon Center Garden (everyone is invited!
Please Register (registration sign-in and fee on Tuesday)
Registration Form
List of registered Participants
In case you have no access to google, please contact (email)
organizer with the following registration form:
text registration form
(Hotel or dorm reservation forms are listed below)
Junior Day
Working Group Analysis Parallel sessions
Plenary Session
Possible Topics:
Ten Years since RHIC Whitepapers
Forward Upgrade
BES II
BUR run16-17
Chiral Magnetic Effects
Small Systems
APS Site Visit
QM2015, pre-QM meeting
Conference venue:
Wang Center

Monday Coffee break at Theatre Lobby
Other days at Skylight Lobby
See Layout of the Wang Center for details
Room (Hotel and Dorms) Blocks at discount rates (need drupal protected password)