Organization
Updated on Sat, 2020-07-11 13:11 by dongx. Originally created by jeromel on 2007-02-14 17:06.
Under:
On May 2020, the STAR management team has decided to reorganize the STAR software and computing (S&C) activities. The new S&C organization includes an S&C management team which oversees the S&C related issues together with six sub-groups. Please see the following the new organization chart and the subgroup leaders and relevant mailing lists.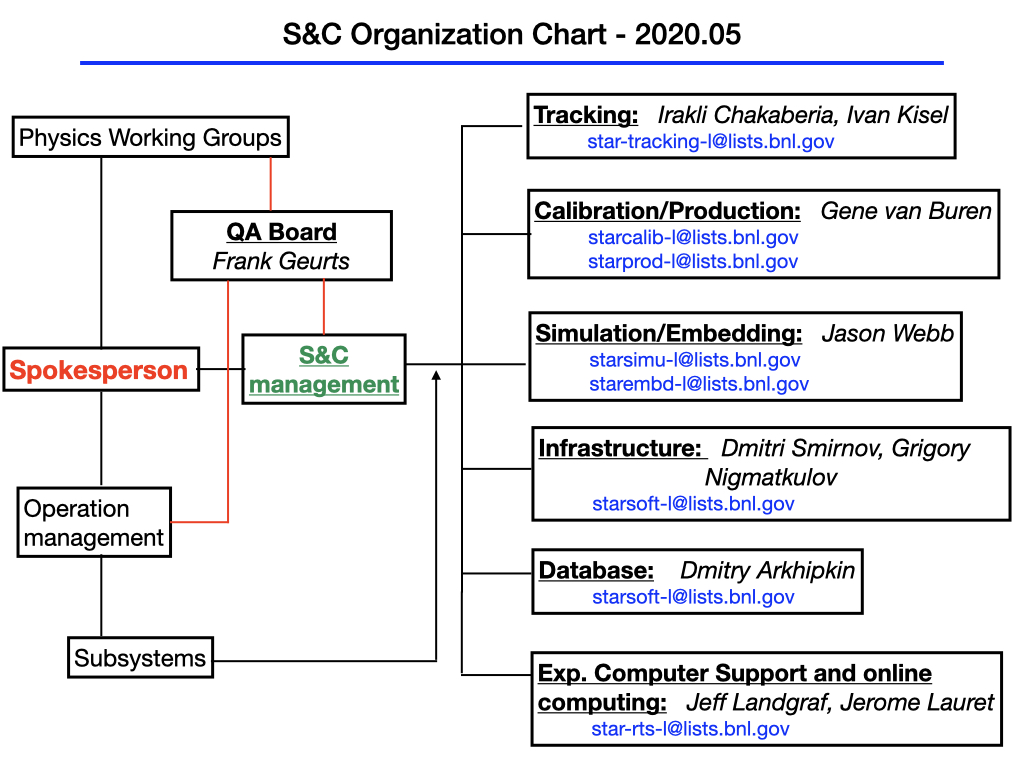 ---

STAR Software & Computing is headed by Dr. Jérôme Lauret and Dr. Gene Van Buren located at the Brookhaven National Laboratory.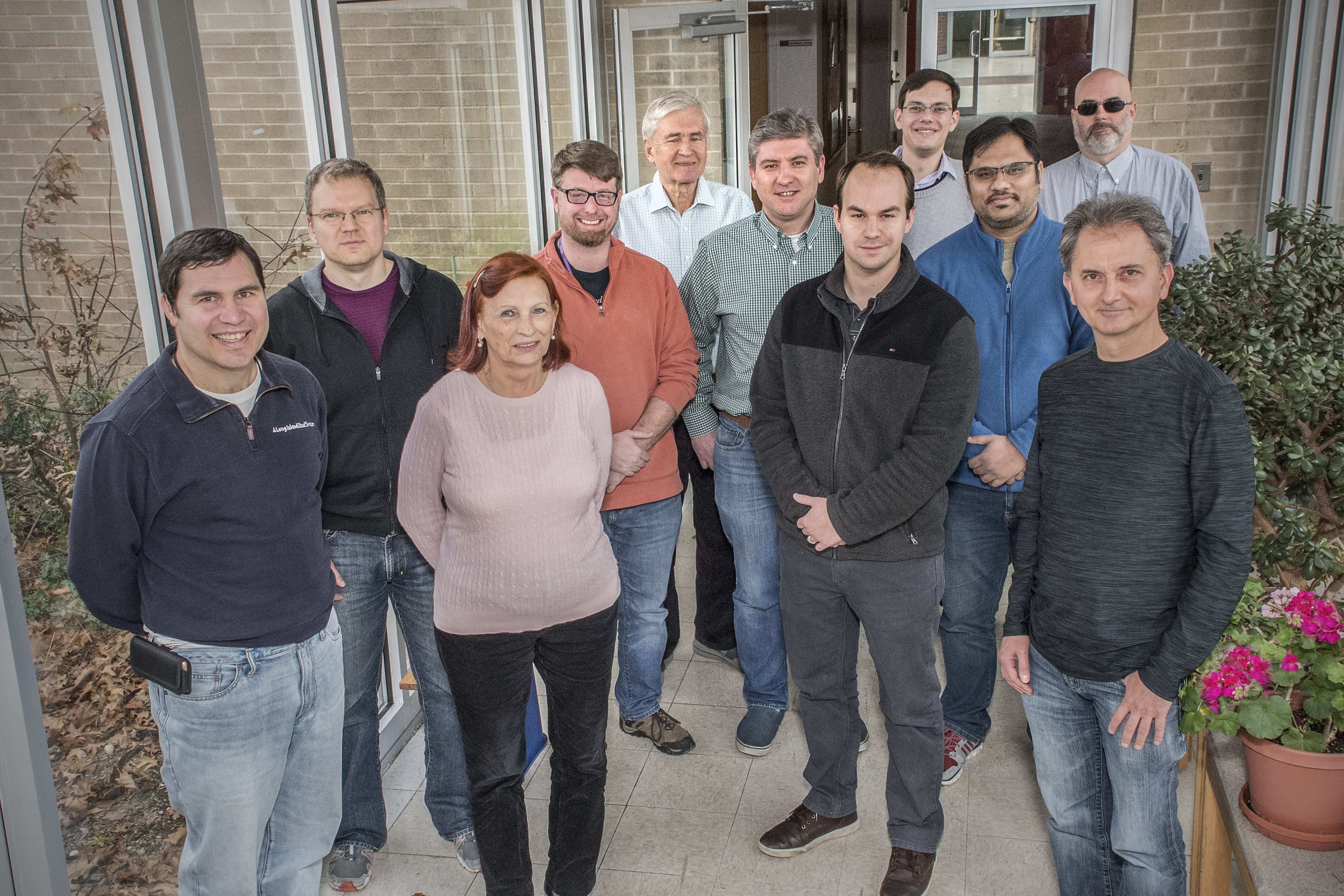 From left to right: Gene Van Buren, Dmitri Smirnov, Lidia Didenko, Jason Webb, Victor Perevoztchikov,
Dmitry Arkhipkin, Michael Poat, Levente Hajdu, Amol Jaikar, Wayne Betts, Jérôme Lauret
The S&C management structure is as below. Unless otherwise specified, [X] indicates an activity area whose overall coordinator has been missing and co-lead (either internally absorbed or activity dropped).
Jérôme Lauret (BNL) - Software & Computing project Leader
Gene Van Buren (BNL) - Software & Computing project co-leader